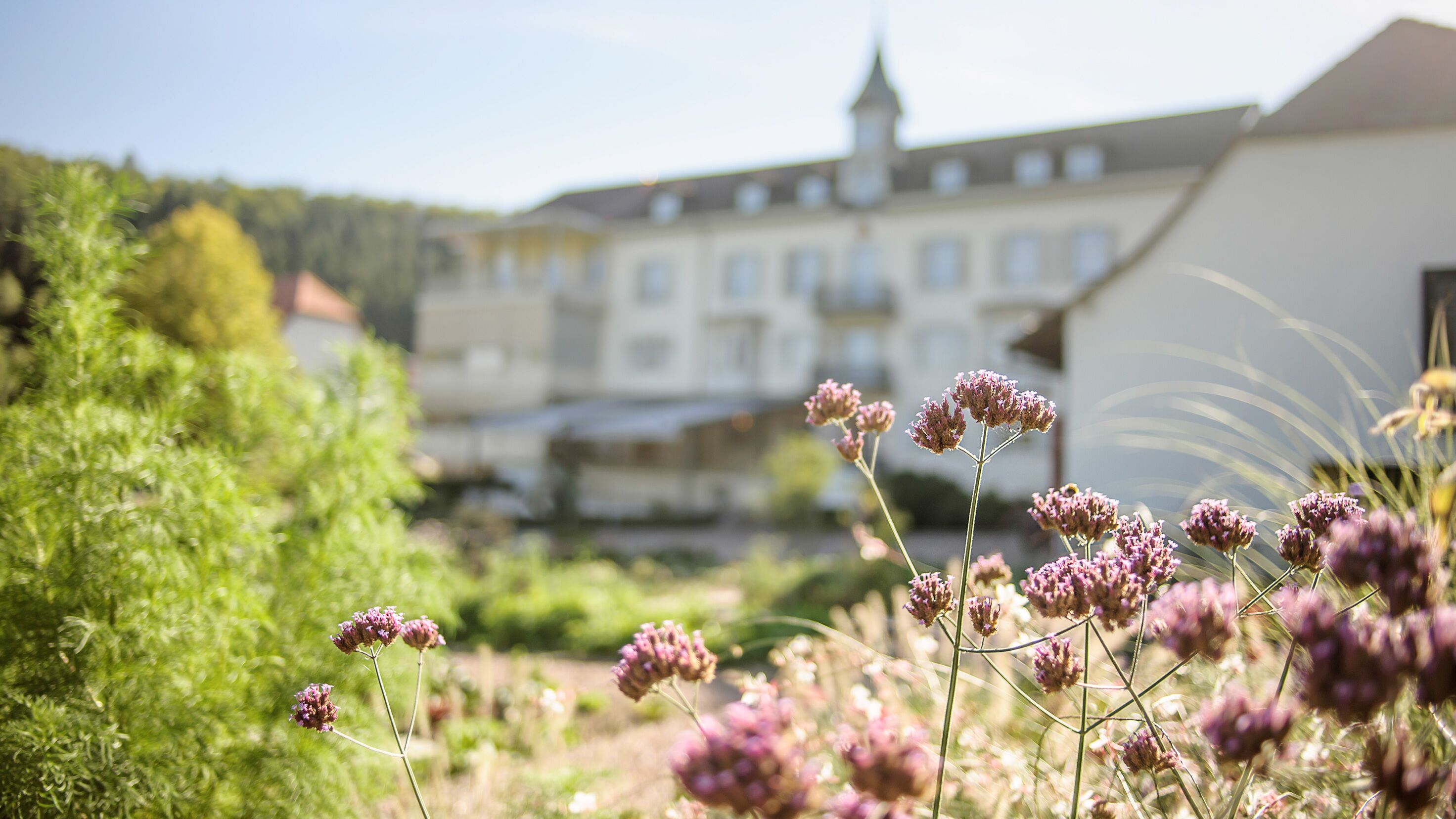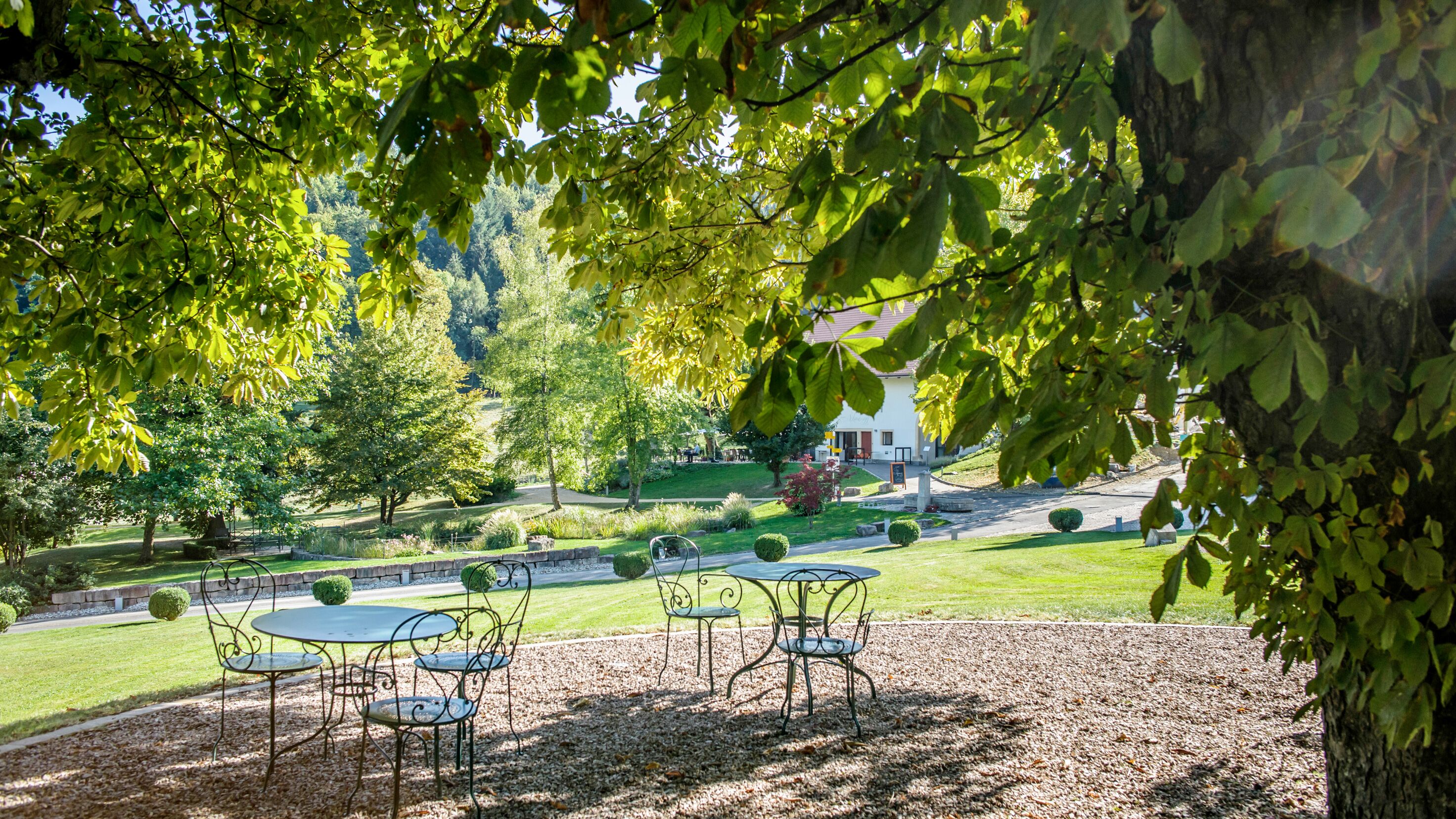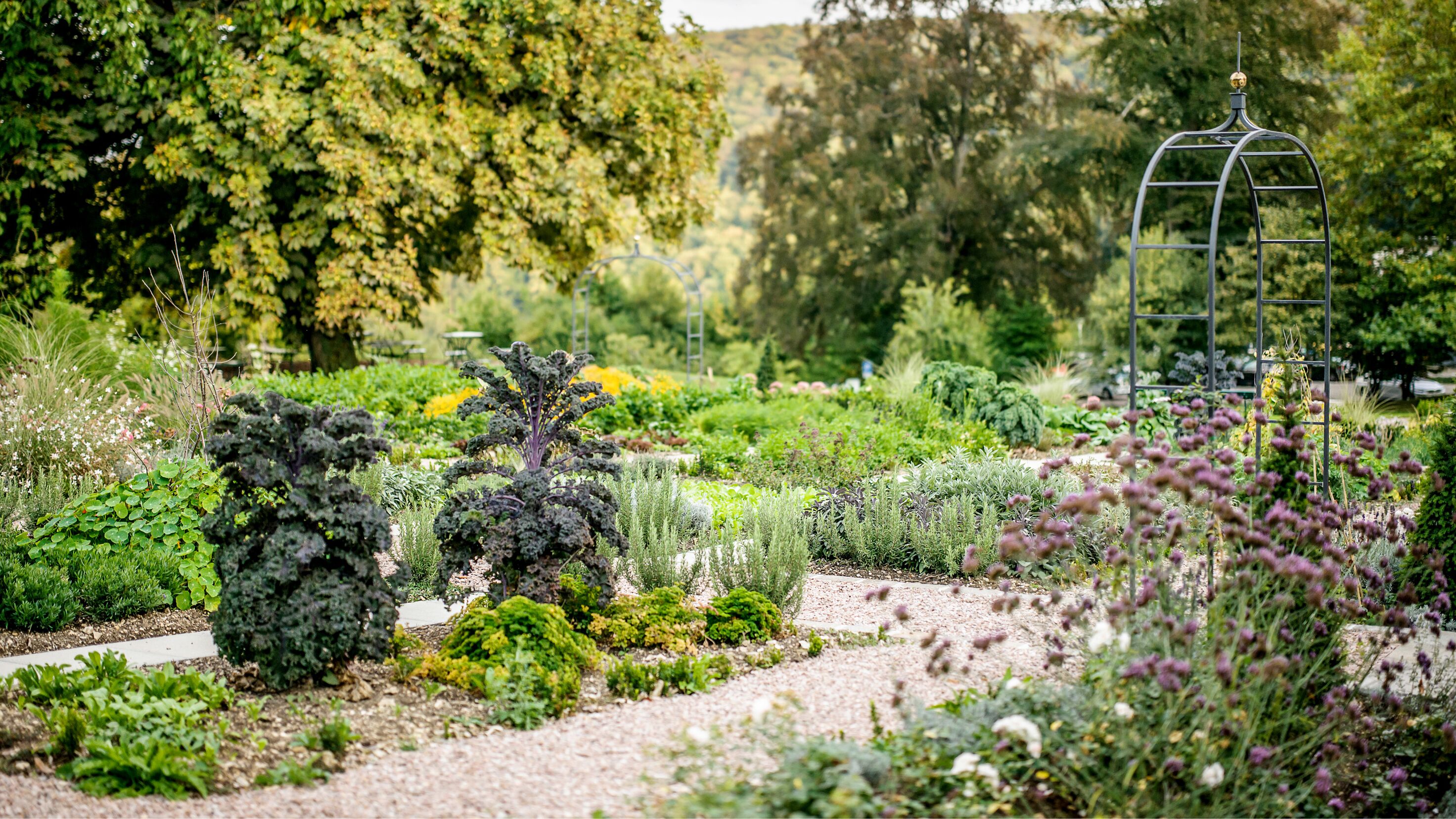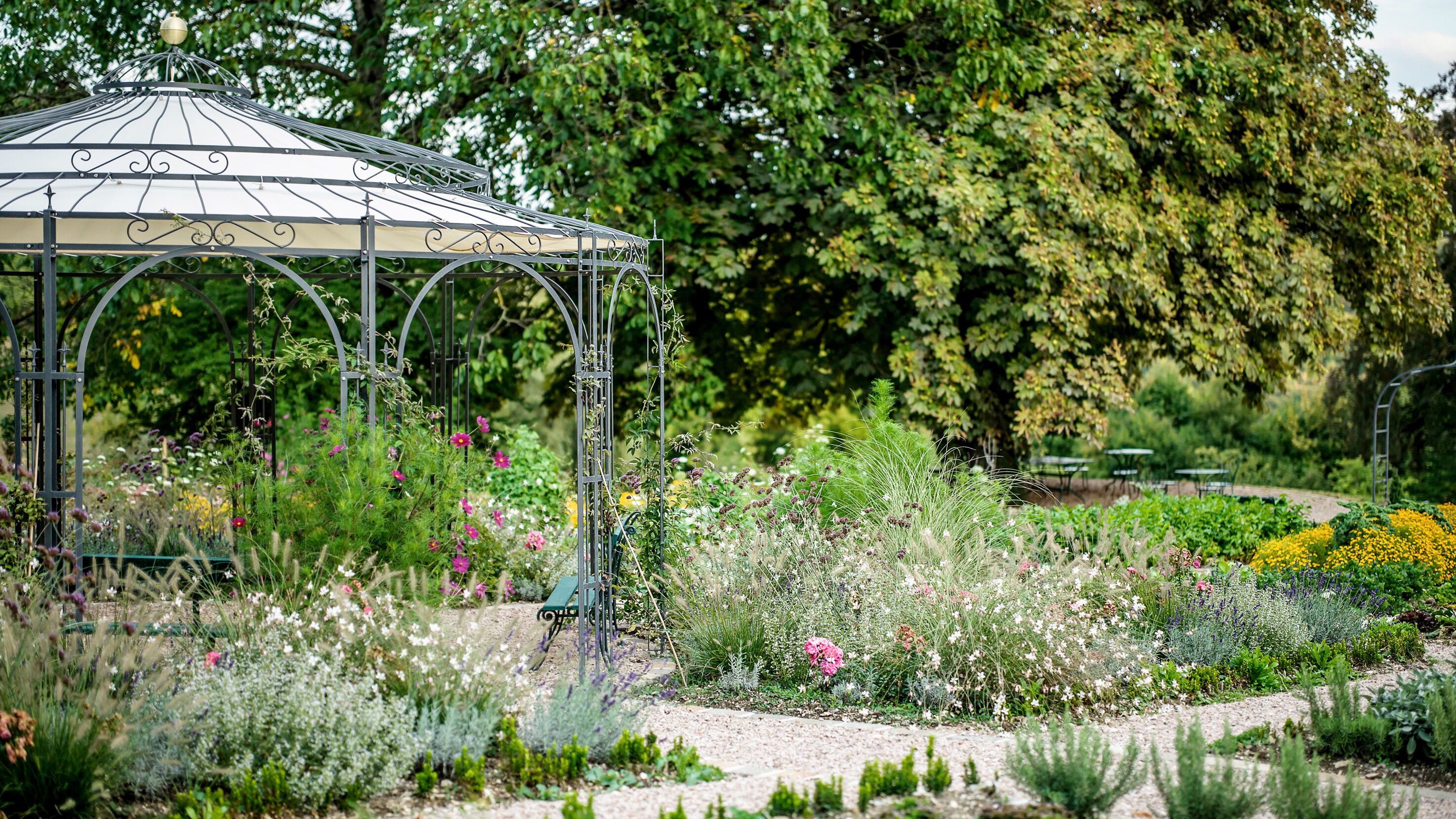 GARDEN
Souls prosper here.
Our extensive park is undeniably a true gem. Countless couples have already vowed under the mighty chestnut tree. At the Koi pond, reverie is wonderful. Quiet corners invite you to linger. And if you let your gaze wander into the distance, you can forget the world for a moment up here. Bad Schauenburg is a gem richer with the newly arranged baroque garden created after a historical model. Even old fruits were reinstated. The integrated herb, vegetable and flower garden gives us fresh ingredients for new kitchen creations. A pergola amidst the blooming flowerbeds completes the picture and is the icing on the cake for romantic nostalgics.
As the saying goes: "Only those who care for the garden, know that it will bear fruit." Our gardening team thinks the same way: With passion and intuition, they have created a paradise around Bad Schauenburg in which guests are guaranteed to prosper.
Welcome to Bad Schauenburg. Awaken your senses.